Your Hometown Bryan Landscaping and Irrigation Professionals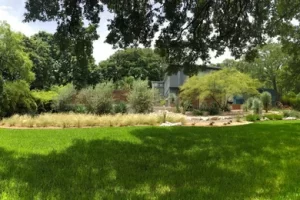 For the best landscaping services for your home or business property in Bryan and College Station, Bryan Landscaping & Irrigation is the company to rely on. Our licensed experts have years of experience maintaining both residential and commercial lawns, and we can do the same for you! Learn more about us here.
Instead of using up your precious free time taking care of your lawn and property, call on us to get the job done right for you. Even the most dedicated homeowners can have trouble finding the time to execute the landscaping projects they have in mind, or simply don't have the resources. That's where we come in to help! We can help you accomplish anything from a fountain to an entirely new look for your property.
We take pride in our work and can handle any landscaping project that comes our way. Our customers' satisfaction is a priority and the job is not done until we do so! We have a design fee for landscape design projects. Give us a call! 979-291-0724
Landscaping and Irrigation Services we Provide
We provide Lawn Service, Drainage Installation, Lawn Aeration, Lawn Mowing, Fertilizer Application, Landscaping Service, Dirt Work, Flower Planting, Raised Beds, Gravel Sidewalk Installation, Commercial Landscaping, Apartment Lawn Service, Restaurant Lawn Service, Commercial Mowing, Irrigation, Drip System, Sprinkler System Installation, Custom Irrigation Systems, Irrigation Repairs, Landscape Lighting Installation, Accent Lights, Low Voltage Lights, Path Lights, Wash Lights, Stonework Services, Stone Pathways, Custom Stonework, Retaining Walls, Outdoor Living, Lawn Fertilization Service, Weed Control Service, and Outdoor Pest Management.
A Little About Us
Our Core Values
Honesty: Here at Bryan Landscaping & Irrigation, we value honest prices and clear communication. When you give us your business, you won't be hit with hidden fees or unfair prices. Honesty is the name of our game, and we strive to bring fair business practices and prices to the table for every one of our clients.
Efficiency: We know that your time is important, and ours is too. That's why we use tried-and-true methods for each one of our services to streamline our working process as much as possible. Our workers are extensively trained in these processes, so you can trust us to get the job done right and quickly. That's not to say that we rush when we work for you, though! We work quickly, but not without care.
Customer Service: Without customers, we would be out of business! That's why, as our customer, you are our top priority. Whether your landscaping wishes are big or small, we want to help make them happen. We communicate with our customers from the beginning of the landscaping process to the very end, making sure they are satisfied every step of the way. If you hire us to do your next landscaping project, you will find a company with excellent communication and even better results.
Dedication: This company isn't just what we do, it's also what we love! Each of our workers is highly dedicated to their duties, and they are well trained and properly experienced so you can have the best possible outcome from your landscaping project. We hope that you'll let us help you construct the yard of your dreams!
Service Area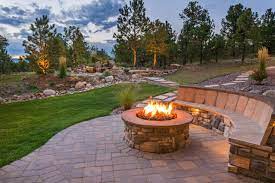 Bryan
College Station
Brenham
Navasota
Caldwell
What We Have To Offer
State Licensing
Landscape Irrigator License #: LI0023168
"Bryan Landscaping" is a dba of Colton Rhodes Lawn & Landscape.